"Protectors of the North"
NCC Systems, Inc. has been providing engineered solutions for 46 years as the largest family-owned electronics integration company in Northern NY. Let our well-trained and Genetec certified sales engineers design a unified security solution to meet your needs at the best possible price. Our ultimate goal is to deliver top-quality, cutting-edge, custom engineered solutions and superior customer service.
Contact Us

Comprehensive Unified Security
Unify operations for intuitive & effective security management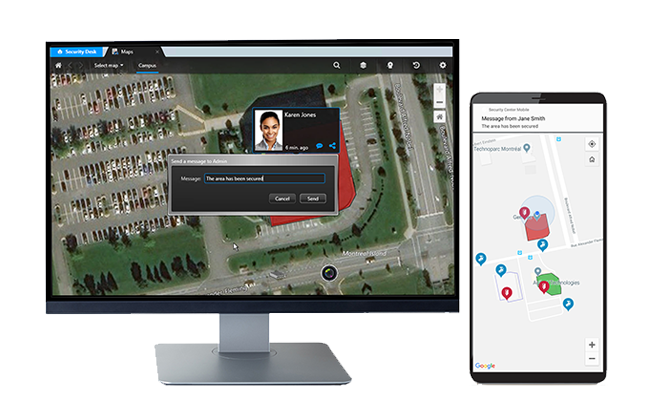 Genetec Security Center
Security Center is the unified security platform from Genetec that blends IP security systems within a single intuitive interface to simplify your operations. From access control, video surveillance, and automatic license plate recognition to communications, intrusion detection, and analytics, Security Center empowers your organization through enhanced situational awareness, unified command and control, and connectivity to the cloud.
Omnicast IP Video Management
As part of the Security Center unified platform, the Omnicast™ IP video management system (VMS) provides organizations of all sizes the ability to deploy a surveillance system that addresses their unique video security needs. Through deep support for a wide range of industry-leading cameras, encoders, and CCTV equipment, the Omnicast system scales and adapts to the changing demands of your security environment.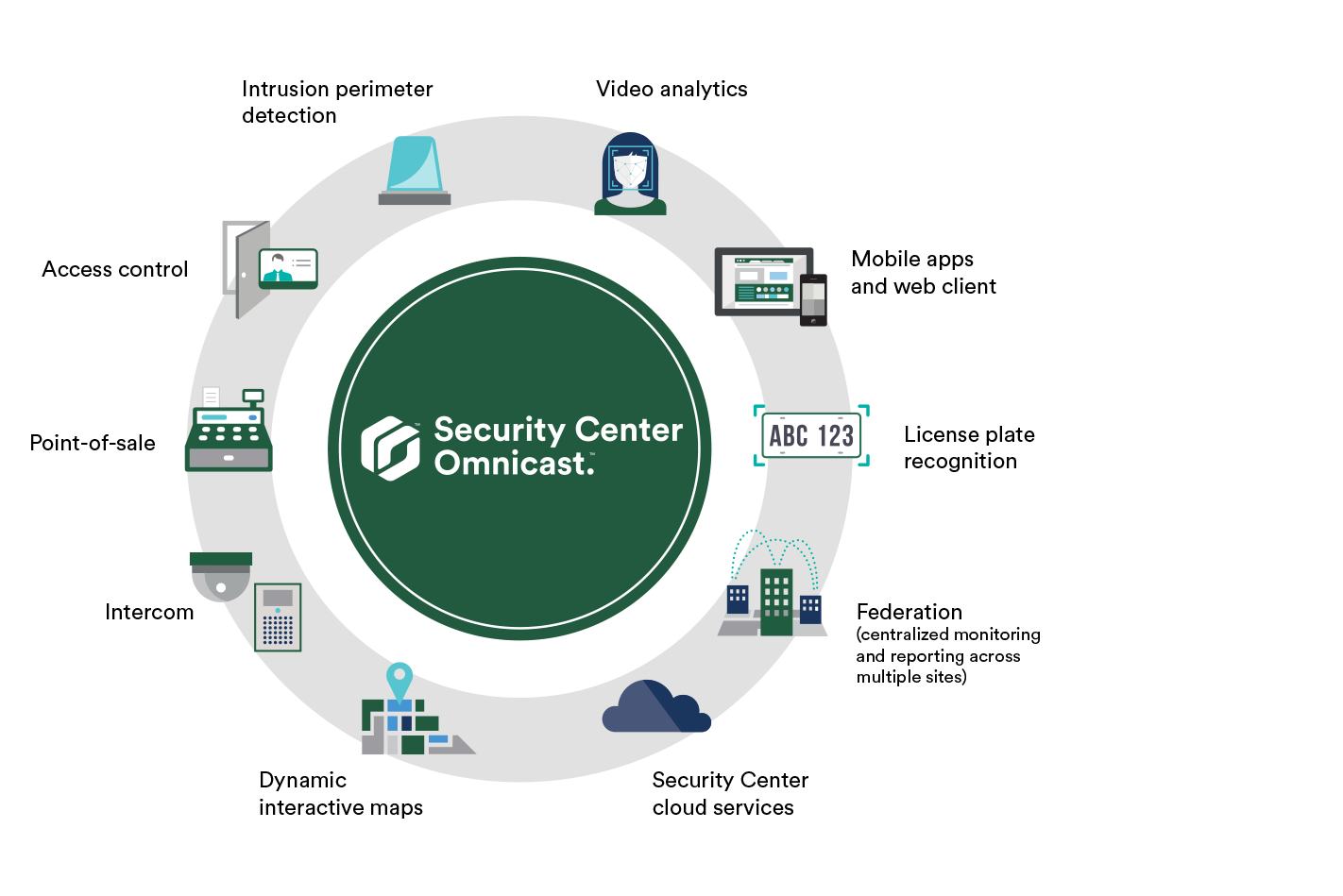 Key Features & Available Add-Ons:
– Unify Video, Access Control, and ALPR (automatic license plate recognition)
– Manage Alarms Efficiently
– Run Powerful Video Searches
– Visualize Your Security Environment
– Optimize Bandwidth Use
– Federate Remote and Independent Sites
– Create Video Walls and Remote Displays
– Synchronize Users with Active Directory
– Unify Your Threat Level Management
– Mobile and Web Client App
– Monitor Intrusion Panel Activity
– Search Video with POS Transactions
Synergis Access Control
The Security Center Synergis™ IP access control system (ACS) heightens the security of your organization and increases your readiness to respond to incidents and threats, while leveraging any existing network and security equipment investments. With advanced security measures and support for an ever-growing number of 3rd party access control devices, the Synergis system gives you the confidence to protect your people and assets.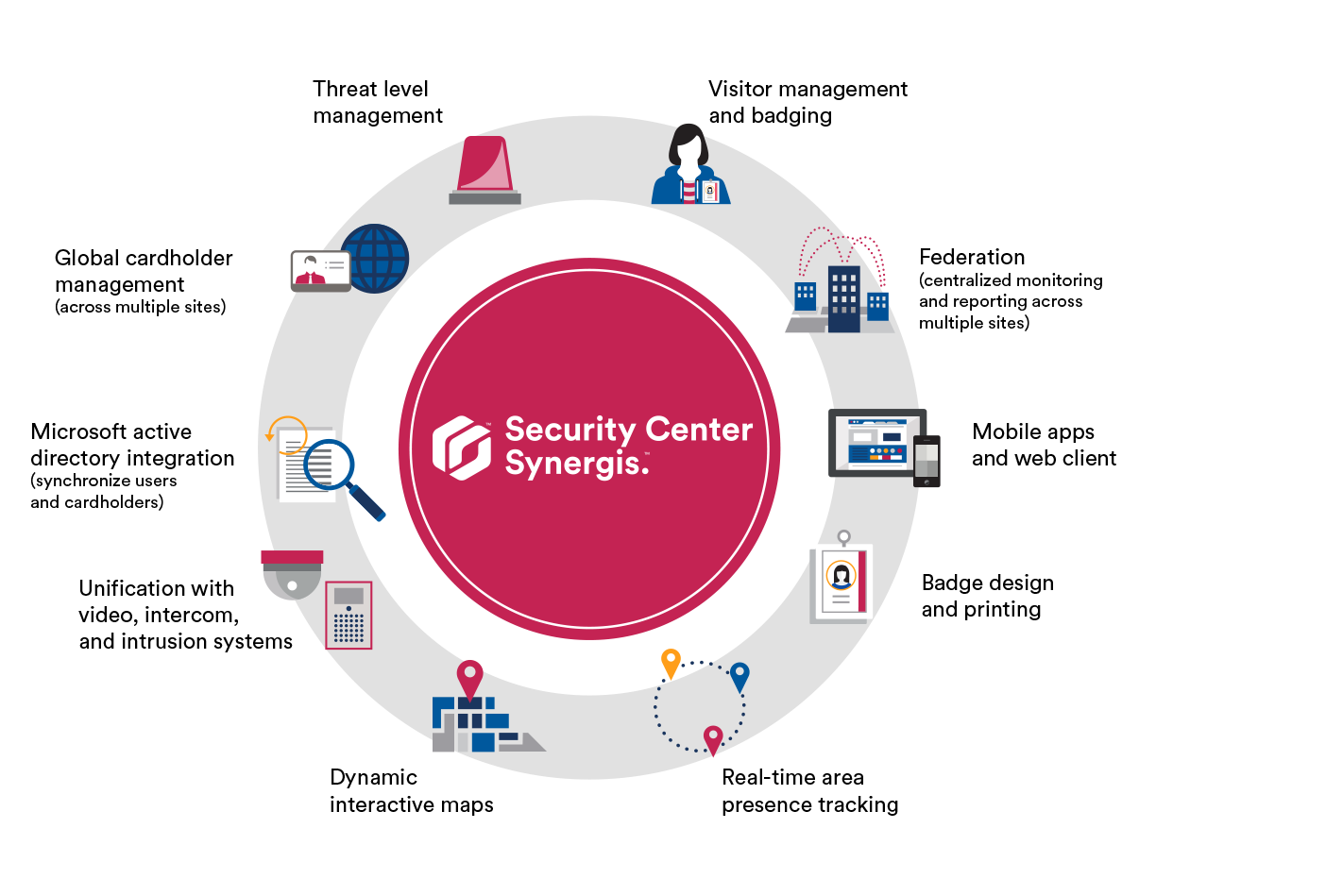 Key Features & Available Add-Ons:
– Unify Video, Access Control, and ALPR (automatic license plate recognition)
– ALPR as a Credential
– Secure Badge Design and Issuance
– Dynamic Security and IT Reporting
– Alarm Management
– Threat Level Management
– Global Cardholder Management
– Advanced ACS Security Measures
– Active Directory Synchronization
– Multi-Site Monitoring (Federation)
– Intercom and Communications Management
– Mobile and Web Client App
– Intrusion Panel Integration
Contact us now for a FREE consultation